Ontario Tech researcher part of first-ever private research mission to international space station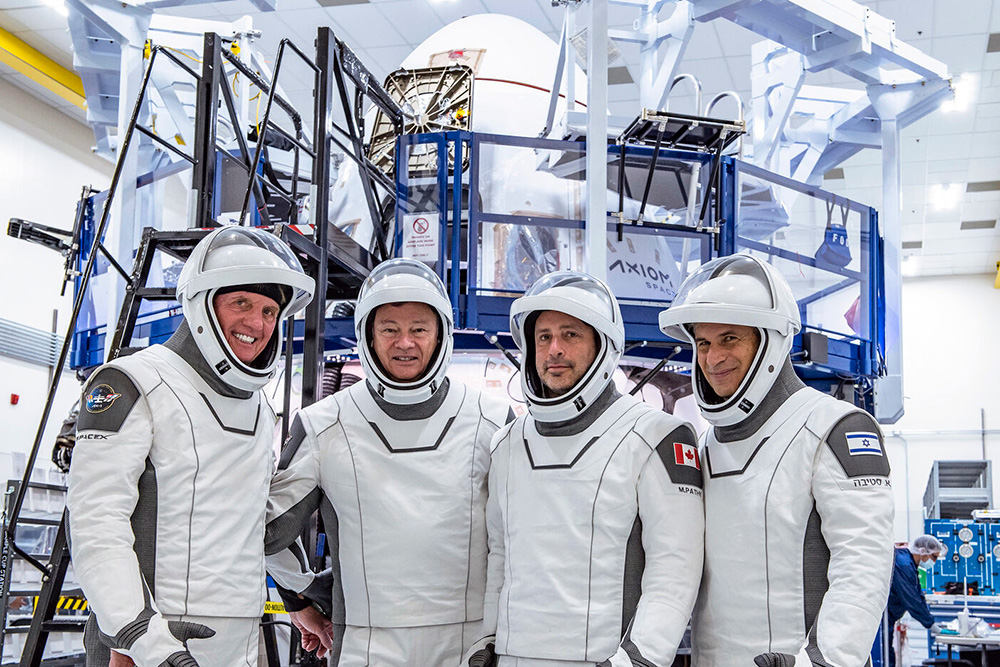 Axiom Space embarked on the first ever fully private space mission to the International Space Station(ISS). Four astronauts including one Canadian (Mark Pathy) conducted a wide range of experiments over 10 days during Axiom Mission 1(Ax-1). Pathy partnered with multiple Canadian universities for various research projects during the mission.
Computer science and health analytics expert Dr. Carolyn McGregor, AM conducted wearable health analytics research using the Artemis Big Data platform she developed. The data collected from the astronauts' Bio-Monitors is organized in a database to be analyzed by scientists in space and on the ground, both during and after space missions. The Bio-monitor includes a biometric compression shirt, a headband and a tablet for the astronaut to view their own vitals.