Access facilities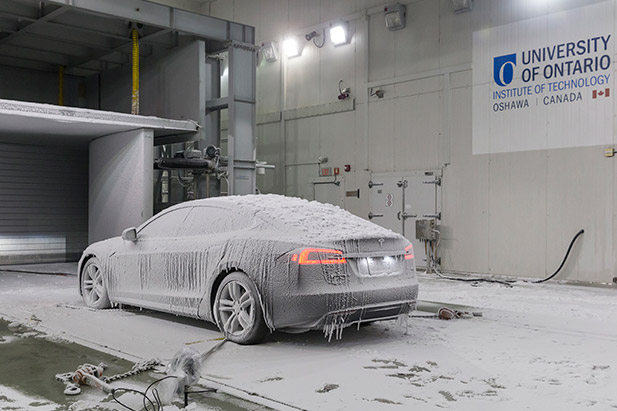 Automotive Centre of Excellence (ACE)
Located on our north Oshawa location, ACE is one of the world's most sophisticated climatic wind tunnels. Access the facility for climatic, structural durability and life-cycle testing that is suitable for various sector needs (automotive, architectural, alternative energy, aerospace, human factors, consumer apparel, and performance sport). Visit ACE for more details.
Research facilities
The university operates a wide variety of research facilities including; the Clean Energy Research Lab, Energy Systems and Nuclear Science Research Centre and the CMCC Centre for Disability Prevention and Rehabilitation. Find out how you can conduct research in one of our state-of-the-art research facilities.
Social Research Centre
Our expertise lies in applying social science research methodology and analytical techniques to real-world projects. Organizations in the public and private sectors gain assistance with primary research (e.g. surveys and focus groups) or evaluations including survey design and data collection.  Find out more about our experience and services.
Campus Conference Services
We offer opportunities to rent space for corporate events or filming purposes (e.g. documentary, movie, commercial, etc.). Please call (905) 721-3164 or email conferenceservices@dc-ontariotechu.ca to access our services..