Meta selects Ontario Tech researcher to advance innovations needed to build the 'Metaverse'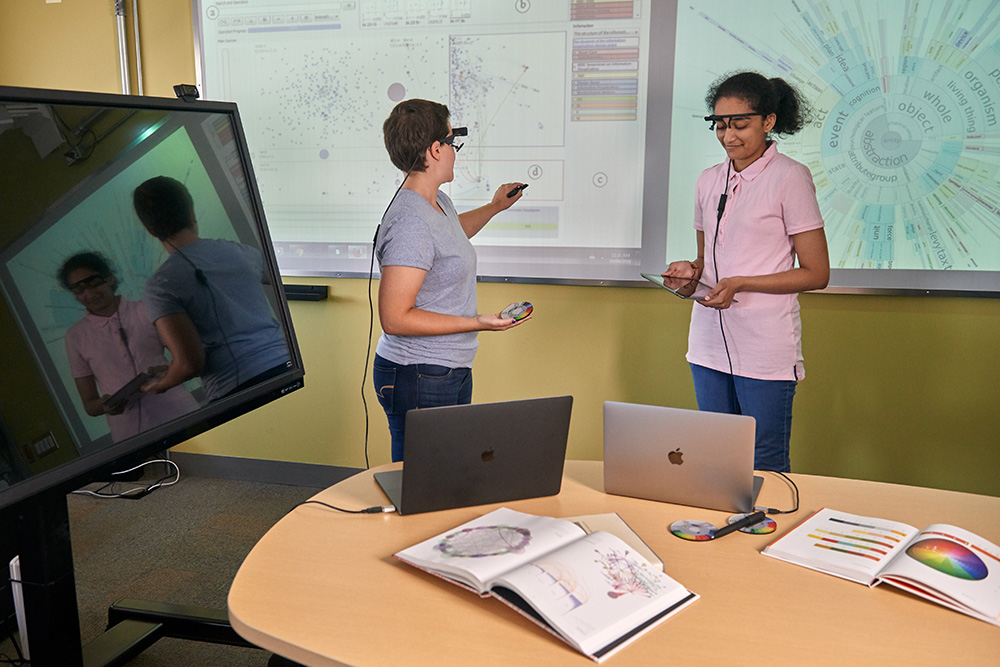 Meta's Reality Labs awarded research grants to various projects that unlock new opportunities to build digital spaces and immersive and interconnected 3D experiences. Dr. Christopher Collins at Ontario Tech University is conducting one of the initiatives sponsored by Meta.
Dr. Collins, Canada Research Chair in Linguistic Information Visualization, is researching two different aspects related to education in the digital environment. The use of 'digital whiteboards' along with haptic feedback would allow for a more immersive learning experience. This, combined with research into vision tracking, would allow for real-time changes to a digital learning environment based on what a student may be looking at.