ACE: A cutting edge classroom for students, researchers and industry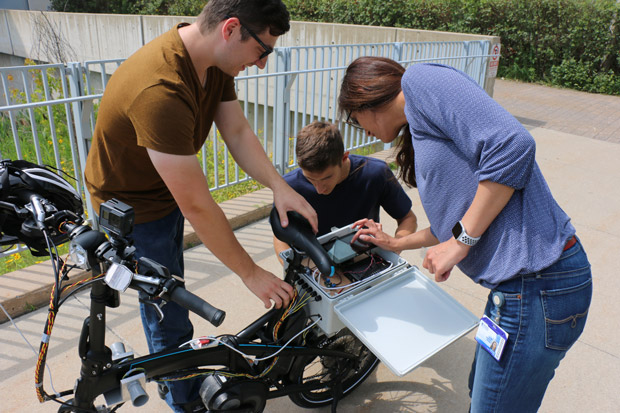 Ontario Tech is home to one of the world's most extreme and advanced classrooms, the ACE Climatic Wind Tunnel. Students in a range of programs are learning in ACE as part of their programs, and also taking part in ground-breaking research.
Industry partners like eCAMION are utilizing ACE's ability to bring students, research and industry together to test and drive innovation. eCAMION is working with the team to develop end-to-end storage and fast-charging electric vehicle charging stations for autonomous vehicles. 
Through the Mitacs Accelerate Fund, a collaboration of Ontario Tech researchers and students along with General Motors of Canada are analyzing the dynamics of electric-assist bicycles (e-bikes) and the factors that affect the interaction of cyclists with other cars when they share the road. E-bikes could be an integral part of future urban mobility.