Durham Community Legal Clinic engages Ontario Tech student team to develop a solution that improves access to justice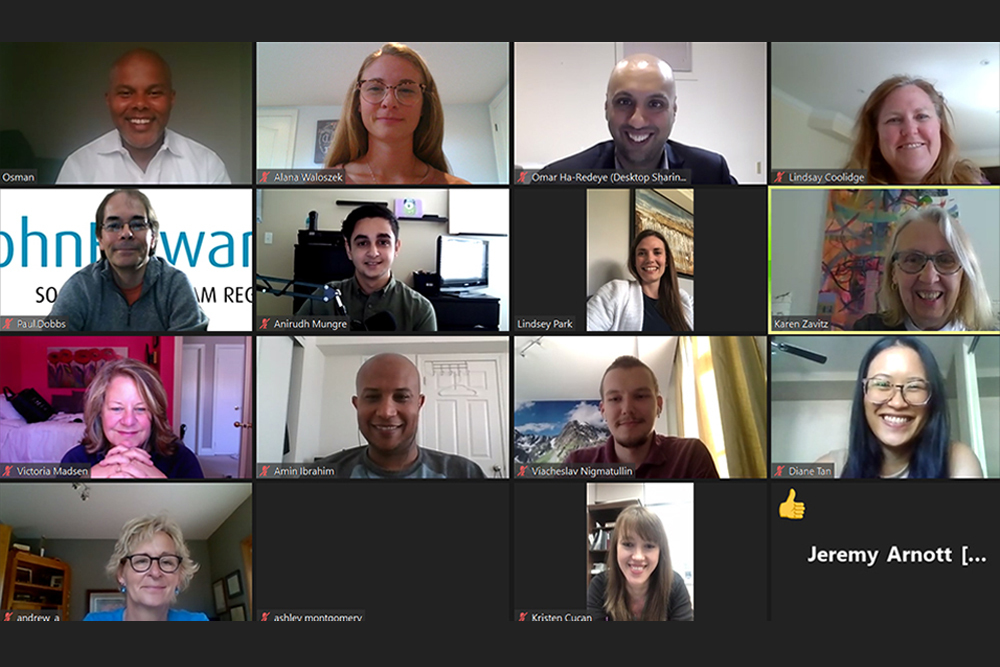 The Durham Community Legal Clinic (DCLC), a community non-profit group funded by Legal Aid Ontario, supports clients through the Durham Access to Justice Hub. DCLC's Executive Director Omar Ha-Redeye met with Osman Hamid, Director of Creativity and Entrepreneurship in Ontario Tech's Office of the Vice-President, Research and Innovation, to explore how DCLC might be able to tap into university talent to digitize its intake process. 
Dr. Amin Ibrahim, Associate Teaching Professor in Ontario Tech's Faculty of Business and Information Technology (FBIT), led a multidisciplinary team of students from three different Ontario Tech degree programs, including Legal Studies, Software Engineering, and Networking and Information Technology. 
In addition to saving an enormous amount of administrative time, thanks to the intake software created by the Ontario Tech team, DCLC can focus on providing front-line legal services, public legal education, and law reform activities. The system's analytical capabilities help DCLC determine which other community partners' services should be made available through the Hub, and the types of programs DCLC's Centre for Financial Literacy should offer. The new intake process has allowed the team to resume full operations during the COVID-19 pandemic.